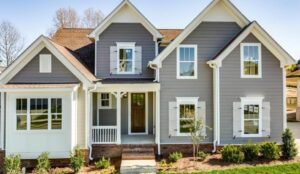 Franklin TN Homes for Sale - The tales of a slowing real estate market does not seem to be true for Franklin real estate. The number of closings for the month of May increased 14% and the average price increased 7.8% compared to May of 2018.
279 homes sold in the month of May compared to 245 for the same month in 2018
the average price of homes sold during the month was $617,471 compared to $569,154, and increase of 7.8%
the average size of homes was 3043 square feet compared to 2934 last year
the median price per square foot of homes sold during the month was $203 compared to $198 for the same period in 2018
the list price to sales price ratio of homes sold was 99%
the average days on market is up to 32 compared to 22 days for May of 2018
692 Franklin TN homes are currently listed in the Nashville MLS for sale, with many of those homes still under construction
179 homes are under contract at this time
Search for Franklin TN homes for sale here
For the most-up-to-date information on Franklin TN homes values, then we urge you to contact us. We can assist you with all aspects of buying or selling homes in Franklin and other neighborhoods in the Nashville Metro area. Also ask to be placed on an instant notification system when any new Franklin real estate comes on the market or price reductions are posted.
Franklin TN is located just 20 miles south of downtown Nashville along I-65 in Williamson county. Blessed with a restored historic square and main street, Franklin has a lot of old world charm as well as attractions for those who enjoy fantastic shopping and dining in the Cool Springs area of Franklin. Fortune 500 businesses have also found that the Williamson county tax structure and a highly educated workforce make Franklin a very desirable location. It helps that Williamson county schools are the top ranked schools in the state, and several of the schools are ranked nationally in many publications. Find Franklin TN homes for sale here.
This posting and the contents written here are the intellectual property and opinions of Larry Brewer of Benchmark Realty. Providing real estate services to clients in Nashville, Brentwood, Franklin, Spring Hill, Green Hills, and the middle Tennessee area